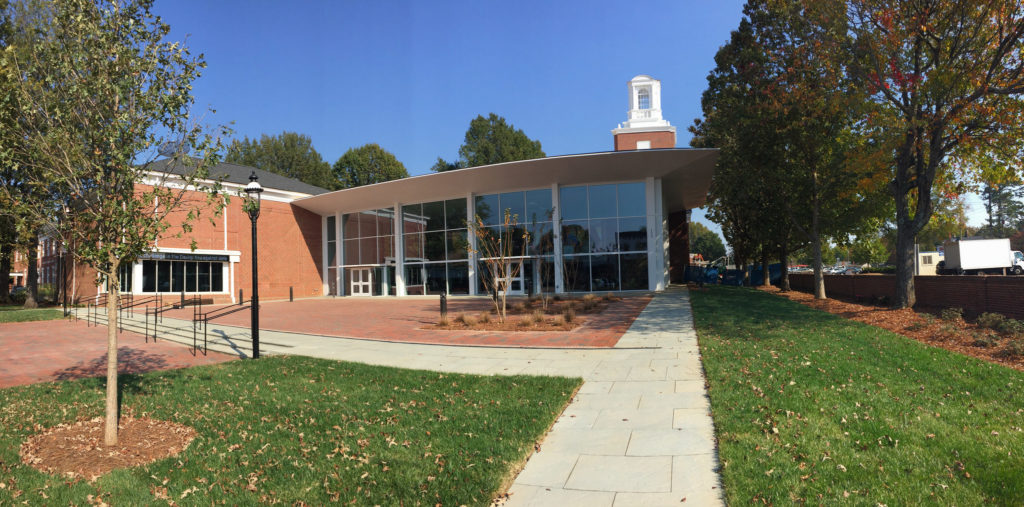 I work as Elon University's director of student media and an instructor in the School of Communications. I have advised The Pendulum, Elon's daily student news organization, helped lead the merger of The Pendulum and "Elon Local News" into the multi-platform Elon News Network, taught either Multimedia Journalism or Media Writing, handled the School's recruiting efforts and much more.
I graduated with a degree in journalism from Elon University in 2005, with minors in French and political science. I attended graduate school at the University of Memphis, where I graduated with a master's in journalism and served as graduate assistant for the Newspaper Research Journal.
I have worked professionally as a freelancer for the Burlington (N.C.) Times-News and the Memphis Commercial Appeal. While in Burlington, I covered the gamut of sporting events, from professional football to professional hockey to high school sports. While in Memphis, the Commercial Appeal assigned me to mostly preps coverage. I was also used extensively as a sports feature writer, and I worked for the CA's Bartlett/Cordova office in the summer, where I wrote several features and news/features pieces.
For more information about me, please take a look at my resume.
Colin Donohue Resume by cmdonohue on Scribd